SENIOR SURVEY: Class You Learned the Most In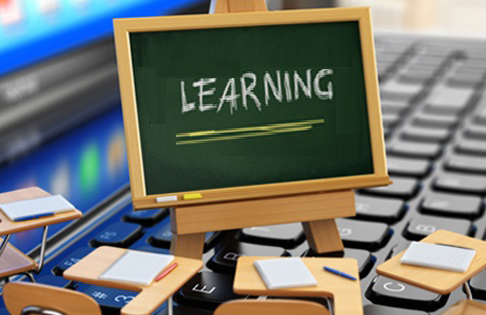 Hang on for a minute...we're trying to find some more stories you might like.
Savanna Christensen: Probably Band, because you learn about being part of something bigger than yourself, but you also learn about how important every individual is.
Jacob Tuttle: AP Lit
Madeline Eathrone: AP English and composition
Raedyn Vidal: Drama III and IV
Irie Elliot: Art
Clarissa Stinson: Psychology- I learned that everyone is just a bit crazy.
Caige McComb: Psychology or Anatomy and Phys
Ashlynn Peverley: Tuomi's Alg. 2
Hailey Lucero: Chellsie's care of athletes
Kylee Magee: Mr. Haroutunian's world history class.
Matthew Paris: Pre calc
Joseph Thomas Geil: Mrs. Kerns because the helping verbs song will stick with me forever.
Mariah Hartgrave:  My senior year math with Schell.
John Johnson: leadership
Ash Isennock: Math I guess
Mckenna Ferraiuolo: Financial lit! Thanks dave Ramsey and Ms. Bekke now I know hot to become a millionaire.
Dalton Sollenberger: Every History class with Mr. H.
Taylor Jereb: Financial lit. Only class that I will have immense amount of use from.
Madi Czellecz: Yearbook- learned a lot about the class but more about the people.
Payton Pew: I learned the most in Trupp's anatomy class.
Luke Hansen: Financial lit
Rion Brownfield: Philosophy with Haroutunion
Caylee Anderson: I learned the most in Intro to Communications through Film and Television.
Morgan Robertson: Sophmore year, Chemistry with Mrs. Fliceck.
Jennifer Ly: Financial literacy for sure! I've changed so many things about my money spending habits. It's such and important class, especially if you don't want to be broke or in debt in the near future.
Dusty Silveira: Community Drama
Hannah Taylor: Probably Adv. Anatomy and Physiology with trupp.
Katelyn Sims: Probably World History with Mr. Delaney junior year, or Calc 2 with Mrs. Underwood this year.
Ashley Hatch: I don't really know to be honest. Chemistry I guess I don't really remember much of it anymore.
Christopher Archuleta: I haven't learned anything here.
Caleb Garoute: BOCES Biology or Sociology
Ian Patterson: Chemistry
Abram Hansen: AP computer science
Keaton Westhoff: Mr. Coventry's senior Lang. Arts class.
Cedar Smith: Strick's conditioning class
Maxwell von Gunten: I learned the most in my Drama III and IV classes.
Joshua Gaither: I learned the most in English class.
Abby Buhler: Theory of knowledge class with Barreda. She taught me how to think for myself and that you should embrace your beliefs.
Caleb Nathan: Care of Athletes JK it is really Mr. Coventry's senior English Class.
Josh Pierontoni: SSA
Rayne Hamm: English and Philosophy
Trentyn Graves: none specifically
Brianna Sims: Anatomy and Phys. -Trupp
Lauren Tyson: Culinary Arts, I learned many new recipes and lots about food safety.
Bailey Anderson: I learned the most in Cov's english class. I discovered some favorite books while learning lessons that will last me a lifetime.
Connor Custer: Mr. H's advanced World History class
Mattie Robinson: any science class.
Tayla Davis: Roden's chemistry class because he was so funny and explained everything really well. He also wanted you to learn and that help build the perfect learning environment, for me atleast.
Kyla Pull: Philosophy
Emily Applegate: I learned the most in any of Miss McCoy's classes. I learned a lot from Spanish 4,5, 9th grade history, and the Holocaust class.
Heather Avila: The class I learned most in would have to be Philosophy.
Everett Chapman: Woodshop
Maddy Rust: My junior English class with Mrs. Itzen
Alisten Winter: Band/Music in general I learned actual content and more about myself.
Calvin Speth: Critical thinking was such an amazing class. I learned more about the way the world works and myself.
Riley Box: Probably Band, maybe lunch, free blocks were educational. Some passing periods, maybe that one class just outside in my house in my bed. Who knows.
Kaitlyn Sanford: Choir, I learned how to better myself while surrounded by people that enjoy music just as much as I do.
Dan Druse: Science classes, Anatomy and Physiology, Chemistry, and Physics
Dylan Thompson: Pre-Calculus with Spaulding, it was extremely difficult but he made sure everyone understood the concepts.
Korbyn Packard: Anatomy and Physiology with Trupp
Katherine Holdren: I feel like I learned the most in World History with Mr. Delaney. He is a huge part of my passion for history and specifically our astronomical discoronies we've made in the past.
Glen Risha: Drama 2 because I learned not only how to act but about life as well.
Olivia Chase: Content wise: Anatomy and Phys. Life skill wise: Philosophy
Calean Beardsley: Photography I and graphic tech I and II
Caden Curry: My freshman year History class with Mr. Fleming