Halloween Fun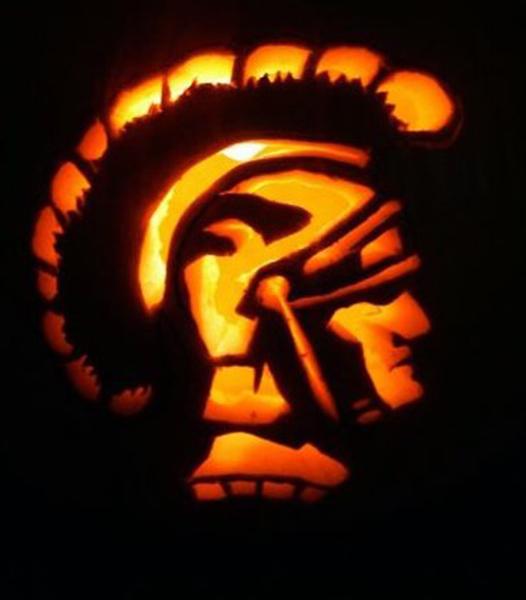 Hang on for a minute...we're trying to find some more stories you might like.
With Halloween approaching and beginning the holiday season, many students are gearing up to celebrate. While Halloween hasn't always been the most popular holiday, it has become much more popular in recent years. It is predicted that the retail industry will make $9.1 billion for Halloween this year; this means that the amount of people celebrating is 179 million and each individual will likely spend $86.13. This sounds like a lot, but it is still the most affordable holiday.
With the fall and Halloween season, there comes many trends, like the Pumpkin Spice Latte (PSL).
"I personally don't Like the latte. I tried it and wasn't too big on it, but I've never been a fan of pumpkin stuff. I definitely think it is too overrated," said senior, Caitlinne Chenoweth.
The PSL isn't the only pumpkin craze, pumpkin pie seems to be an unbreakable favorite.
"My favorite pumpkin flavored food is definitely pumpkin pie, it is a classic and it is the bomb," said senior, Kendal Chipperfield. To say the least, pumpkin might be the only orange thing Kelly Walsh students approve of.
While Halloween has a lot of common traditions, some students are keeping it original with their personal family activities.
"We always do weird and crazy Halloween pictures. We stick candy corn on our teeth to make it look like we have fangs," said senior, Hannah Suhr.
Some normal traditions of course are watching movies and baking Pillsbury ghost sugar cookies. "My favorite movie is definitely Halloweentown! I've been watching it since I was a wee lad, and it brings back good memories," said senior, Joey Geil.  
Halloween is known for fun makeup, scary costumes, and a lot of candy but how did this holiday come about? The root of this holiday started with the ancient Celtic festival of Samhain, when people dressed up and wore costumes in order to ward off ghosts. There are a lot of weird things that people don't do anymore, like instead of saying the well known phrase "trick or treat", in the past you were supposed to dance for a treat. Believe it or not, instead of pumpkins people use to carve turnips, beets, and potatoes. In other words, Halloween has evolved a lot, and it is likely it will continue to grow and evolve for many years to come.