Kelly Walsh Golf Teams Compete Nationally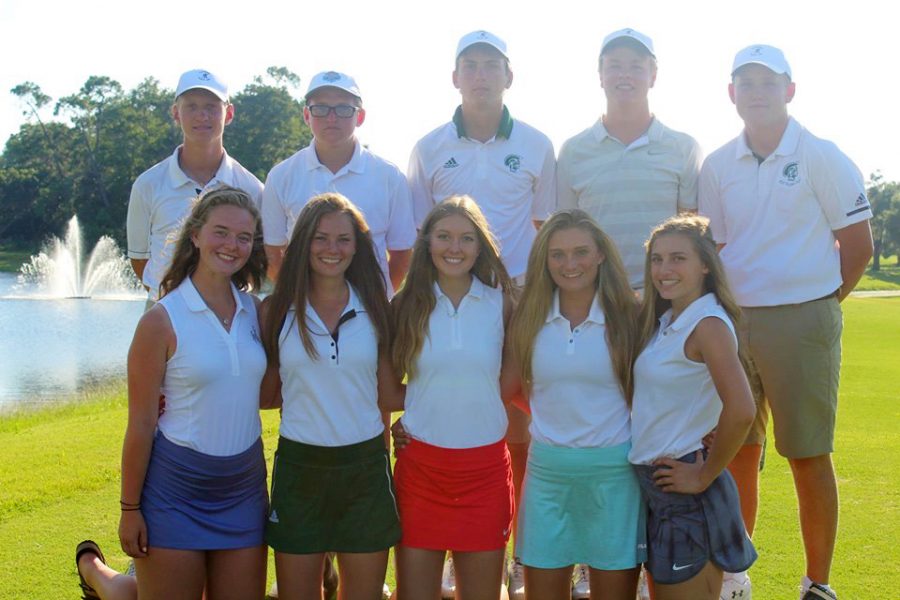 Pack your bags, you're going to Disney. After a successful fall season, both the men's and women's Kelly Walsh golf teams were invited to participate in the 2019 High School Golf National Invitational in Orlando, Florida. This honor was awarded to both Trojan golf teams after the boys won back-to-back state championships and the girls earned their third consecutive state championship. 
The tournament marked the second time these Trojan golfers were able to participate at the national level. In the summer of 2018 the Trojans were invited to take-part in the Antigua National High School Golf Invitational tournament in Phoenix, Arizona.
"I played at the national tournament in Phoenix last year so I already knew what it was gonna be like going into it. I didn't have expectations, I was just there for the experience and to have fun," 2019 senior Nicole Klungness said.
On the girls side of things, there were ninety-one participants with a total of eight teams. While our Kelly Walsh boys team faced against 38 national teams and a total of 172 players.  
"As a team we did great. I think that it was a great showing for our second ever National Tournament. We took 7th, and I tied for 51st individually. My favorite part was the support from  my teammates and the feeling of success even though I didn't play my best," Kelly Walsh's incoming Senior Taj Sutherland said. 
The girls placed 8th overall, competing against California, South Carolina, Georgia, North Carolina, Tennessee, Texas and Nebraska.  The top two finishers for Kelly Walsh were Megan Griffin who tied for 51st and Nicole Klungness, who took 56th.  The top two finishers for the boys were Parker Paxton, who tied for 12th, and Taj Sutherland, who tied for 51st.
Outside of the golf course, the Trojans were fortunate enough to take part in the full enjoyment that Orlando, Florida has to offer. Both teams stayed at Disney's All-Star Sports Resort and were able to participate in many non-golf related activities. Whether lounging at the pool or going to one of the nearby Disney or Universal theme parks, the Trojans were able to create lasting memories. 
"The best part of Disney was the endless opportunities to see something new. I love meeting new people and experiences that we aren't able to have in Wyoming like all the amusement parks and spectacular golf courses," said 2019 graduate Jocelyn Olson. 
For graduated seniors Nicole Klungness and Jocelyn Olson this was the last time they would be able to compete with their fellow Trojan golfers. However, the two will continue on with their golf careers in college, both attending Black Hills State University and remaining teammates. 
"I've made so many amazing friends and memories on this team and I'm really going to miss them and the opportunities we have had," said Klungness.