Taking Your Athletic Career to College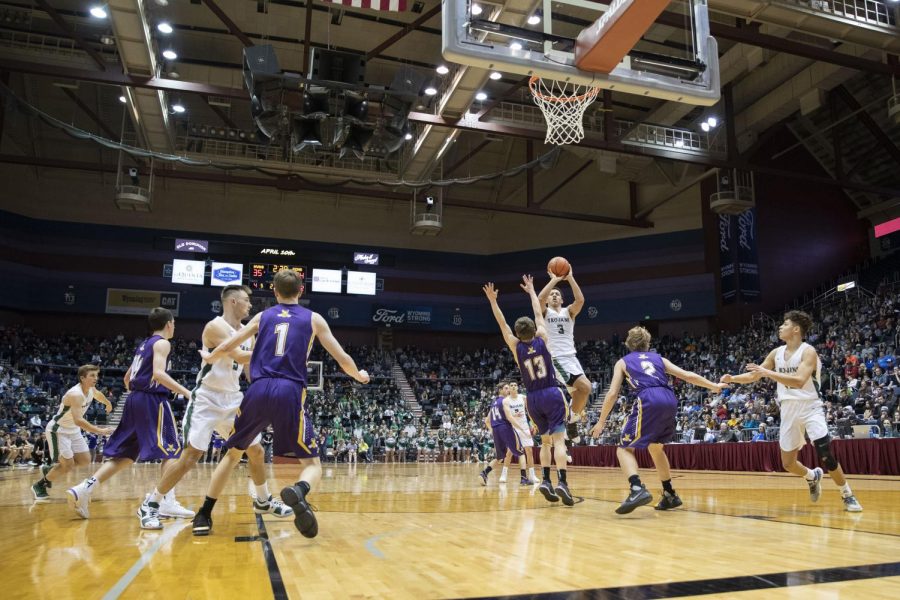 Growing up involved in sports, many athletes dream of playing sports in college. Some become dedicated on becoming better and reaching their goal of continuing sports.
Not many people get the opportunity to further their athletic careers. According to the  NCAA website, less than 10% of high school male and female athletes move up to the next level and play in college. That's including Division I, Division II, and Division III, NAIA and JUCO levels.
Many athletes in populated states, such as California, Texas, Florida, Arizona, tend to have a greater chance of being seen and recruited by college coaches, but not many Wyoming athlete's get the chance of getting seen by Division I, II, or III coaches.
There are several ways to help you get in contact with coaches. Emailing coaches constantly will show your commitment and your interest to their school and program. Sending film from games or events will benefit coaches on seeing your potential in their program. Signing up for camps and clinics at colleges will also help get seen by the coaches and you can also communicate with them in person. The most important thing to do, is contact multiple coaches from multiple divisions. Having multiple coaches that are interested in you will be important when things fall through with other schools.
The recruiting process can be very stressful, "It's tough trying to find a school and picking the school that's best for you; athletically, academically, and mentally, all at the same time," said senior, Davion McAdam.
In the NCAA, there are recruiting rules and coaches can only contact you during certain periods. There is the quiet period, contact period, evaluation period, and dead period. During the dead period coaches can only write or call athletes. During the quiet period coaches can contact or watch athletes on campus. The evaluation period coaches can watch athletes compete, visit their high schools, write or call athletes but cannot have face to face contact with the athlete. Finally in the contact period, coaches can have face to face contact with the athlete, watch the athletes, visit their high schools and write or call.
When the coaches become interested, they will email or call you. It is important for yourself to communicate with them, ask questions, and continue to show your interest in their program.
One of the most exciting parts of the recruiting process is when college coaches become extremely interested and set up time for an athlete to make a campus visit, either for an official or unofficial visit.
"The best part of the process is just getting a lot of attention and getting to visit all the schools and seeing their culture," said senior Connor Shopp, who will be a preferred walk-on at UW in the fall for football.
This is when coaches want to see you as a person and see how athletes interact with other coaches and players. It is important to show how you are as a person and how you represent yourself.
The greatest part of the recruiting process is when college coaches offer you a scholarship. They can be full ride, partial scholarship or a walk on. In NAIA and Division III, schools cannot offer athletic scholarships, but there is always academic scholarships and financial aid. It is always important to thank the coaches for spending their time with you.
The recruiting process can be the most stressful and wholesome experience. It's when all the athlete's hard work and dedication becomes rewarding. The athlete's dreams finally become a reality.