Trojan Wrestling Hopes for Successful Season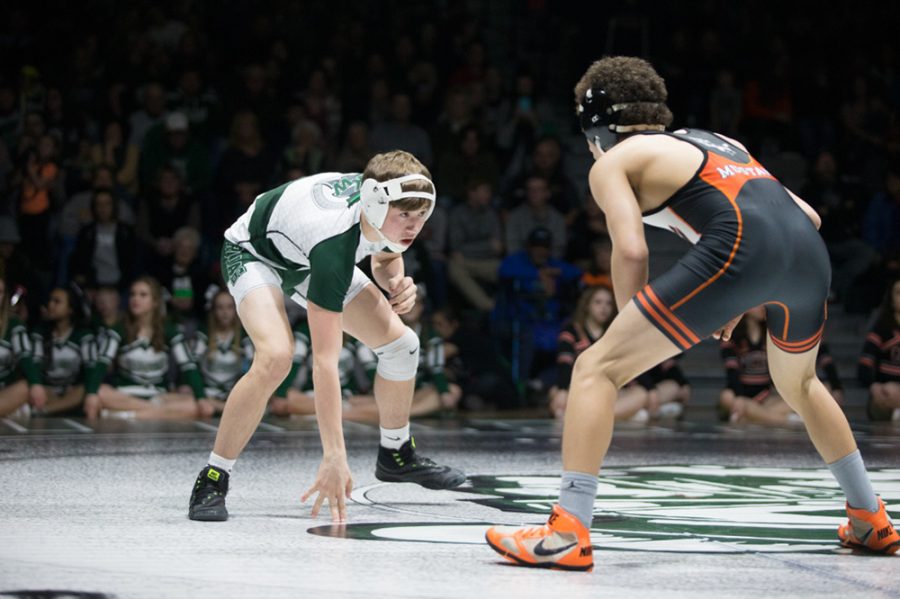 Russel Sprecher, Staff Writer
December 3, 2018
Now that winter has sprung upon the state of wyoming it is time for winter sports. With the new season comes one of the most attended sports in all of Wyoming high school sports and that is wrestling. Every sport ever played requires a lot of preparation. Wrestling requires countless hours in the gym, endless amounts of running, and conditioning.
Kelly Walsh was only two matches away from winning their first team state wrestling title ever last year. The Kelly Walsh Wrestling team was not disappointed, but were humbled by the shortcoming. It was just a little motivation for what they hope is to come this season.  
"The loss was very heartbreaking at first.  It showed our team what we were capable of, and now put a special kind of drive into everyone," Gavin Ferguson a senior on the wrestling team, said.
The team has to prepare a lot for this upcoming season. Seeing as the team is filled with very young talent, the wrestlers are taken under the wing of the upperclassmen.
"Yea, definitely. I think the fact that I am a two-time state champ and an upperclassmen means they look up to me. Especially the younger wrestlers that might just be joining the sport or ones that find themselves struggling. I always try to help as much as I can and get my practice in as well. The kids need guidance. That's how I try to prepare our team for this season,"  junior Jace Palmer said when asked if the kids follow his lead in practices to prepare for the season.
The Kelly Walsh Wrestling team finds themselves already losing weight, working out, and increasing their endurance. A wrestler is always cautious about their weight because if they are one tenth of a pound over their weight class they can end up wrestling seven pounds more than what they weigh. It may not seem like a lot but it is. The wrestlers make sure that situation never comes about and watch what they eat as a result.
Hopefully, all of the work they put in will translate into another great season for Trojan Wrestling.