Frugal Fashion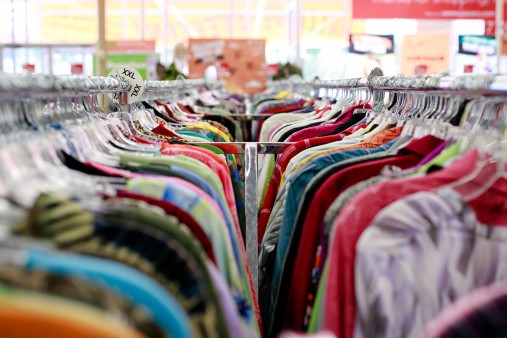 How can it be possible to look good while spending less? Thrift shopping is becoming a popular trend among high school students. Thrift shopping may come across as grimy but it can save students money while also providing them with an opportunity to put together unique outfits.
"The key to thrifting successfully is to spend a significant amount of time in the store, about 30 to 45 minutes, taking the the time to look through every article of clothing until you find something interesting," said Maria Doutey in an article on OuDaily.
Thrifting can be a great eye opening experience if one only spends enough time looking for a unique item. One can do it at any time and most likely there will are plenty of thrift stores nearby that one might not know about.
It is not the fact that most students cannot afford to shop at name brand places, they just enjoy the challenge of finding a good article of clothing for cheap. Some students however, would rather spend less money and be able to put together an outfit that no other student will have.
"I enjoy thrift shopping because I can find some nice steals and it's always fun to do with pals," said Jace Palmer.
Everything is always more fun with friends. If one is scared to thrift alone do not be afraid to ask a friend to come with. It can be a new, fascinating experience for everyone.
"Thrift shopping is cheap and you're able to find every type of style. The coolest thing I've found was a zippo lighter and a $2,000 painting for five dollars," said Lauranna Eckerle.
Clearly many treasures can be found in thrift stores. One is most likely able to find a rare item that no one else will have.
According to "ThredUp," One in three women shopped secondhand last year." More people are realizing the benefits of shopping secondhand. It not only saves one more money but it saves the environment as well. The more people are spending on secondhand clothing the less they'll spend on new clothing thus saving more material and creating less waste.
"I only paid 75 cents for a pair of corduroy pants," said Ned Murray. Not only did he find the pants but he was able to find a four piece corduroy suit. He was able to shop smart while also finding something unique. It may take some time but being patient may reap great rewards.
Thrifting is a fun activity to do with very little money.  It's the perfect suggestion for high schoolers looking for something to do.  So get out there and start thrifting!