Best Coffee In Town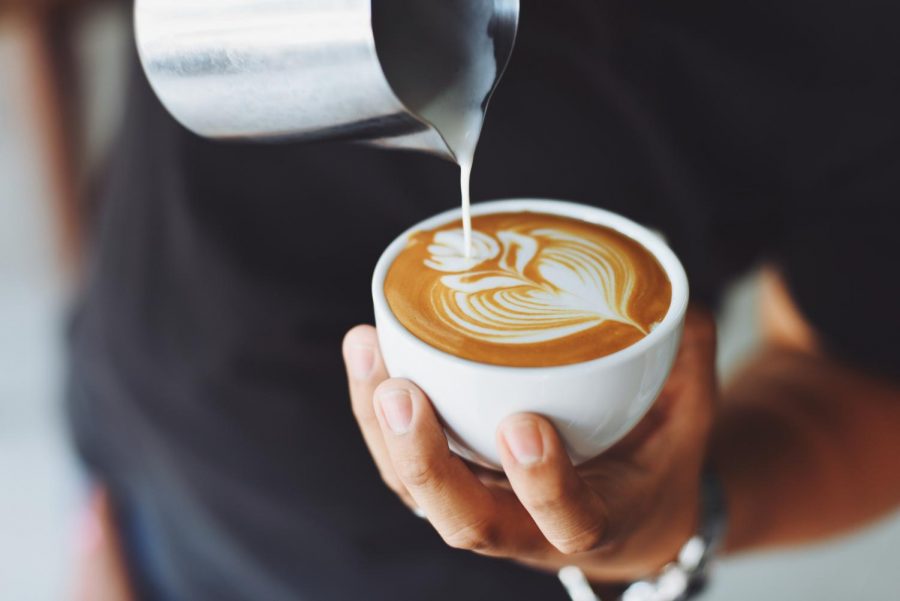 Brooke Abbott, Staff Writer
November 16, 2018
In Casper there are many different places to get tasty foods and drinks such as breakfast sandwiches and iced cold coffees. The debate over the best coffee shops to go to is between Starbucks, City Brew, La Barista, and Metro. Two of them are only locally owned and the two others are a chain.
According to coffee drinkers on Yelp, Metro is the number one place to go to. It was established in 2002 and is locally owned. Metro is a coffee shop where a lot of groups and individuals like to go to. Some go there to get a handmade drink and hang out or work on things because it's a quiet environment.
Jace Palmer, a junior from Kelly Walsh, loves Metro. He said, "The Smurf drink is tasty and I love that it's locally owned."
Another student, Sarah Griner a senior said, "They have a lot to choose from and it has a good chill environment."
City Brew is a hit also. On Yelp, it is number four for the best coffee places in town. City Brew has two locations in Casper; one on the east side and one on the the west, so it is convenient for people to get to.
Junior Kole Kraus said, "City Brew is a lowkey place with a great environment, it is not overrated." He then said, "they offer a good option of flavors and make the drinks better; they also have a great variety of foods."
Starbucks, the most well-known coffee shop in town, has the most locations which are all easily accessible.
Senior Corbin Kirk said, "The food they have such as their banana bread and breakfast sandwiches are really good. I also like how they have drive-thrus, they're really convenient."
Starbucks also provides a way to mobile order what you want and then pick it up after about 15 min which was Whitney Porter's favorite thing about it. The senior said, "I really like the mobile order for when I am in a rush and don't have enough time to order in the line."
La Barista, another locally owned shop, has two different locations located in central Casper.
The tiny hut provides a huge variety of drinks that can be made with any flavors. Senior WyLee Esau said, "Their chais are amazing and a lot better than any of the other places."
Another senior Tommy Nolan said, "I like how friendly the people there are and many of my friends work there so I sometimes get my drinks for free which is a plus." La Barista may be a small place but the people there and the many options is what makes it so great.
Casper may not be a big town compared to others but the wide selections of coffee shops is convenient to many of its coffee drinkers. Depending on what you are looking for or what you have time for, they have it all. Starbucks, City Brew, La barista, and Metro are all great places that many enjoy having here. Though it's unclear which is the best, each provide something for everyone.