SENIOR SURVEY: Favorite High School Memory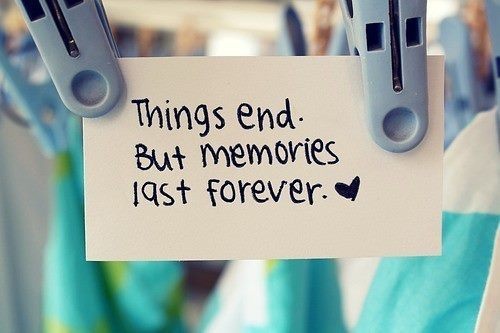 Hang on for a minute...we're trying to find some more stories you might like.
Savanna Christensen- "Just one? I would say band camp from this year. I made friends with people I would have never talked to otherwise and now they're my best friends (oh, and band itself was fun too I guess)."
Jacob Tuttle- "Being apart of the musical."
Tyra McAdam- "Going to football/basketball games. They're always hype. I have always had a good time."
Madeline Eathorne- "Going to Austria for A Capella Choir Tour- it was an experience of a lifetime."
Raedyn Vidal- "back stage shenannigans, during all the plays. Also, playing in Rodstock."
Irie Elliot- "Prom. It was super fun to see all my friends and get dressed up."
Clarissa Stinson- "traveling to Italy and Austria with my best friends, or almost getting ran over by half-naked swimmers almost every Fishbowl."
Caige McComb- "Winning Oil Bowl junior year and having the crowd storm the field."
Ashlynn Peverley- "Sophomore year in the old school."
Hailey Lucero- "Winning state my junior year and getting to see all the boys so happy after they worked hard all year."
Kylee Magee- "My favorite memory was being able to go to school in the old Kelly Walsh building. I am happy I was able to be apart of the school because it was so different from how it is now."
Matt Paris- "When I won state soccer."
Joey Geil- "Seeing Mackenzie Kern on my first day of highschool as a freshman."
Mariah Hartgrave- "Winning state all four years for dance, or the pep rallies at the old school."
Ash Isennock- "Stealing Coach Stricklin's scooter."
McKenna Ferraiuolo- "When Alyssa sang Don't Stop Believing at Rodstock! She lit up the whole school."
Dalton Sollenberger- "Making food in cooking."
Taylor Jereb- "Having control and conducting the lights for the final show in the old auditorium.
Madi Czellecz- "The firist football game of senior year."
Payton Pew- "Going to football games my freshman and sophomore year."
Luke Hansen- "Buff Puff"
Rion Brownfield- "Robotics trip to Denver."
Caylee Anderson- "I would say my favorite high school memory would be all of the Rodstocks I attended. The amount of acceptance is unreal at this school."
Morgan Robertson- "Lifetime fitness and track days for little kids."
Jennifer Ly- "Can't name one. They've all been pretty nice."
Dusty Silveira- "When I got to go to prom with Aurora it was so much fun."
Hannah Taylor- "Doing Lifetime sports with Mrs. Finch and getting to hang out with my friends and do fun stuff during class."
Katelyn Sims- "Playing sports, I met all my friends through basketball, track, and tennis. I can't imagine life without it!"
Ashley Hatch- "Playing basketball my freshman and sophomore year."
Christopher Archuleta- "Sitting in my car listening to music during Trojan connections."
Ian P- "Ski team."
Caleb Garoutte- "Bowling with friends at El Marco's for lifetime fitness."
Abram Hansen- "All 4 years on the KW ALpine ski team."
Keaton Westhoff- "Running indoor and outdoor track with da bois."
Cedar Smith- "Step 2 Squad, Keaton Westhoff, Ash Isennock, Caige McComb, Joey Zook, Chance Cole."
Maxwell Von Gunten- "My favorite high school memory was my 2016 ski season with the exchange students."
Joshua Gaither- "The lunch trips were pretty memorable."
Abby Buhler- "When I was a junior and my family friend was a freshman. She started singing Fifteen by Taylor Swift. It was so cute."
Rayne Hamm- "May 25th."
Caleb Nathan- "My favorite high school memory was my whole senior XC season with all of my teammates."
Josh Pierantoni- "All the great times with my XC teammates."
Trentyn Graves- "Owning a vehicle."
Brianna Sims- "Lifetime sports with friends and Mrs. Oates was pretty lit. Also playing sports and making best friends."
Lauren Tyson- "Hanging out in the old building with friends and going on trips with my classes."
Bailey Anderson- "My friends and I taking a whole pizza into the band storage room and just listening to music and cracking jokes before a pepband game. Also crusin' with my squad."
Connor Custer- "Having end of the year parties in the old building."
Mattie Robinson- "Managing wrestling and getting to meet kids from all over the state."
Tayla Davis- "Going to Austria or being s 3x state champ. Those two tie because they are equally exciting, yet are unique in that excitement."
Kyla Pull- "Learning."
Emily Applegate- "My favorite highschool memories come from the tennis team. I loved going to the state tournament every year. The parents would decorate our bus and give us goodie bags."
Heather Avila- "When I walked across the stage with my best friend and got our diplomas."
Everett Chapman- "Too many to just choose one."
Trent- "Rap battling James."
Maddy Rust- "Peach Basket of 2017. It was super cool seeing both schools come together for Aurora."
Calvin Speth- "Competing with all of my friends on the swim team and becoming a state champ my senior year."
Alisten Winter- "Being able to go down to Laramie for band camp, staying in the dorms and being with friends away from home."
Riley Box- " Making a ton of friends here and getting to know my best friends. Having fun and hanging out in the band room with the squad and just being happy all the time. Getting picked as Drum Captain and voted as Prom King as well as getting a lead in the musical were also the highlights of my year as well."
Kaitlyn Sanford- Getting to go to Austria with the choir and spending a week in a beautiful country with some of my closest friends. Nothing beats singing inside of a 500 year old cathedral."
Caitlinne Chenoweth- "My favorite memories were made on the dance team. I was very lucky to be apart of the team. I loved going to and dancing at all of the games, and competing at state all four years."
Dylan Thompson- "The Japan cup freshman year, my 2 buddies and I signed up for the competition not expecting to go anywhere fast, we ended up getting third place, it was mind blowing."
Dan Druse- "Leaving school everyday."
Kathrine Holdren- "When we had extended lunch, I would go eat at mexican restaurants everytime."
Caelan Beardsley- "Having a place to park and the mountain biking team."
Glen Risha- "Going to prom dejected and single but walking away with a girl and danced with all night then kissed just as the night ended."
Caden Curry- "Winning the Oil Bowl my junior year and being on the field when everyone stormed was cool. But my favorite memory was meeting the love of my life Sage Dobby."
Olivia Chase- "Going to Austria or spending time with my friends at the lake."