Mike Britt is the Next KW Principal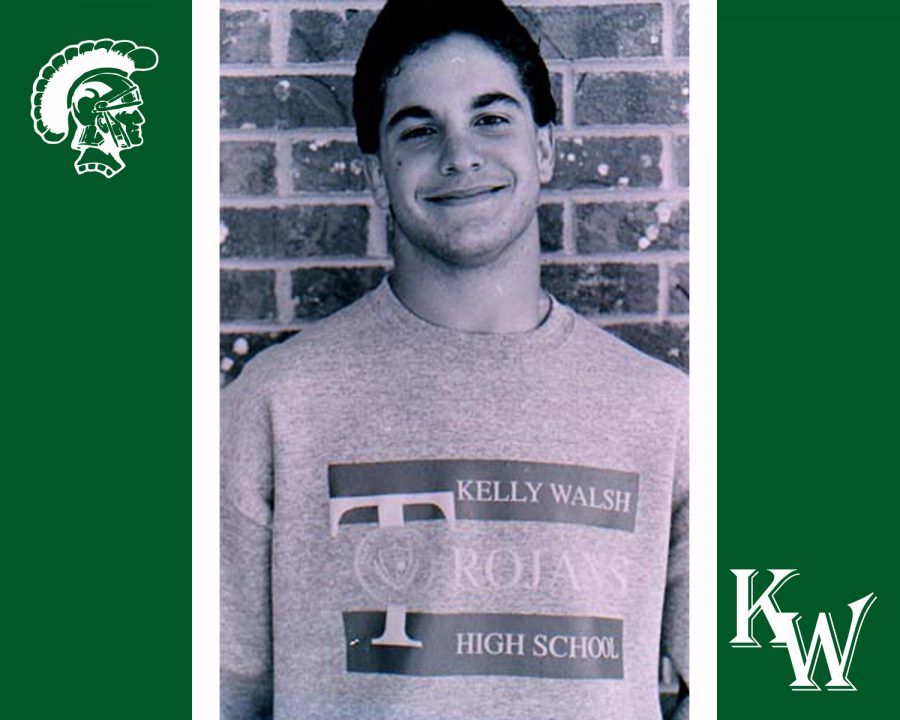 Hadley Lloyd, Assistant Editor
February 22, 2018
In the dim halls of Centennial Junior High School, Mike Britt begins an all-out sprint. He dashes up the hallways for the main office, where phone signal is more consistent, all the while attempting to keep his caller on the line. "I'm still here! I'm still here!" he shouts to responding laughter.
"I'm not the athlete I used to be thirty years ago," chuckles Britt, "So, I'm out of breath, I sit down, and [Steve Hopkins, NCSD Superintendent] asked me if I wanted to be the next Kelly Walsh principal."
Obviously, Britt wanted the job. His passion is likely the composite of his own career as a Trojan in the early 90s and his long career in education.
Britt will succeed Brad Diller as head principal of Kelly Walsh High School starting the 2018-19 school year, a significant change for the Trojans.
"There are a lot of lives impacted, 18 hundred ones I can think of right away. A lot of teachers and staff over there, so It's going to be really important that I blend into the fabric of Kelly Walsh pretty quickly," acknowledged Britt.
While the transition will not definitively happen until this summer, Britt has made efforts to get to know the Kelly Walsh community before he takes over.
He will attend Rodstock, a large charity concert benefiting Make-A-Wish of Wyoming that has become a staple of Trojan culture, later this year.
"I don't sing, but I can bang a mean tamborine, so maybe I can join in on a staff number," jests Britt, "I cannot think of a better way to get to talk to students."
He will also meet with staff members to talk outside of professional meeting formats.
"There will be some times set up where we can just join up and visit, like just chat," planned Britt, "And I always want to take notes, figure out what are some things that you don't want me to mess with, or where we can do better."
Although Britt recognizes that adjustment is inherent to his taking the position, he does not plan any radical differences with him at the helm.
"There are simple changes, that are going to be so behind the curtain that most kids won't see," he went on to discuss possible modifications to teacher evaluations.
"I don't want this to be about me, I want to be a part of Kelly Walsh," Britt concluded.
For now, Britt balances his time in preparing for next year and performing his duties as current principal at Centennial.